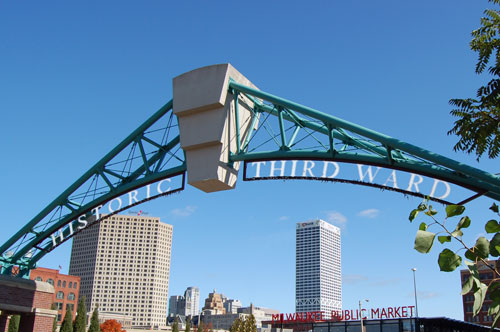 At Locatelli & Company, we take pride in understanding the ins and outs of certain types of industries. We have created a successful niche working with service sector entrepreneurs, such as marketing communication firms, including photographers and designers, as well as law firms, nonprofit organizations, specialty retailers and real estate developers.
---
Marketing, Advertising and PR Firms
Our president, Jim Locatelli, grew up professionally at a large Milwaukee-based marketing communication firm. During his 16 years there, he learned to love – and understand – the creative minds behind creative businesses.
He also discovered that those creative minds were best left to creative endeavors that didn't involve financial matters. (Just look at what creative financing has done to the mortgage industry!)
Few CPAs are as experienced in the communication industry as Jim, or as qualified to make a significant financial impact on your business.
General business financial consulting
Serve as chief financial officer on a cost-effective, part-time basis
Development of business plans and operational budgets
Provide industry benchmarks for realistic comparisons
Tax planning and return preparation
Guidance on mergers and acquisitions
Business valuations
Truth in advertising:
"Jim's a perfect fit for us. We think we live in a world where we can spend all kinds of money and not stick to budgets. He brings us back to earth and keeps us in line. Plus, Jim really gets what it takes to manage a successful ad agency."
Jeff McClellan
Marx McClellan Thrun (MMT)
"Jim has been an excellent resource to Charleston Orwig. We see him as a valued partner who has developed a true understanding of our business. He lends insight each month, as we review our financial performance. Time and again he has proven himself to be a real asset on special projects, such as structuring a buyout with one of our founding partners."
Mark Gale
COO, Managing Partner
---
Law Firms
Even the most brilliant legal minds can use help when it comes to managing the business side of their practice. Our experience and knowledge of how law firms operate will help your law firm become more efficient and profitable.
Establish productivity goals and operating budgets
Monitor accounts receivables and collection procedures
Cash flow management
Establish internal controls
Advisor to partner group
Our witness:
"Our lawyers are recognized throughout the Midwest for their trial expertise – not their accounting capabilities. When it comes to running a successful law firm, our time is better spent representing our clients. We trust Locatelli and Company to handle the business side of our practice."
Patrick Knight, Esq.
Gimbel, Reilly, Guerin & Brown
---
Nonprofit Organizations
As a nonprofit organization, you face different nonprofit accounting challenges and are subject to unique regulations and reporting requirements. Our nonprofit clients rely on L&C's experience and knowledge in the complexity of nonprofit accounting so that they can focus their energy on their mission.
Financial reporting and compliance
Tax return preparation
General business consulting
Establishment of internal controls
---
Retail and Real Estate
The seasoned professionals at Locatelli and Company have experience in both the retail and real estate arenas. In these industries, compliance with tax laws and maintaining supporting documentation can be critical.
Our knowledgeable staff of CPAs will investigate and translate new tax requirements, as well as credits and benefits, so that you can easily understand them and comply.
Our Bookkeeping staff can assist with your daily and monthly needs, allowing you to focus on generating that next big sale. You benefit from the ease of having all of your accounting needs satisfied at one location.
Financial statement preparation
Tax return preparation
General business accounting
Establishment of internal controls
Bookkeeping services
Operational budget